Well I messed up and posted my G post one day early, but it turns out it's a good thing because G is supposed to be today and  I have a Guest.  Therefore G is for GUEST!
Please welcome Shawna Romkey who shares her writing routine and her new book!
My Writing Routine
For my current wip, I've either been unemployed unhindered by a day job or working part time. I write better without interruptions or noise in the house, so after the hubby and the boys get out the door in the mornings, I've been able to throw some laundry in the machine and go right back to bed, still in my pj's, and write for at least an hour. The house is quiet, the bed is still cozy and warm, and no other daily irritants have started to plague my mind, so it works out really well for me.
I try to do the #1k1hr on twitter with other writers and report in my progress, but living on the east coast of Canada, and starting first thing in the morning, I'm usually up and writing before the rest of North America. It's hard to find anyone on. However, if I get a later start for whatever reason, I can usually start catching fellow #1k1hr tweeps then.
Right now I'm in the revision stage for my wip, but I still do the above. I'm just rereading and revising in bed instead of writing new stuff.
And while the human boys are all out of the house, sometimes I have some help from my furboy. He keeps my feet warm.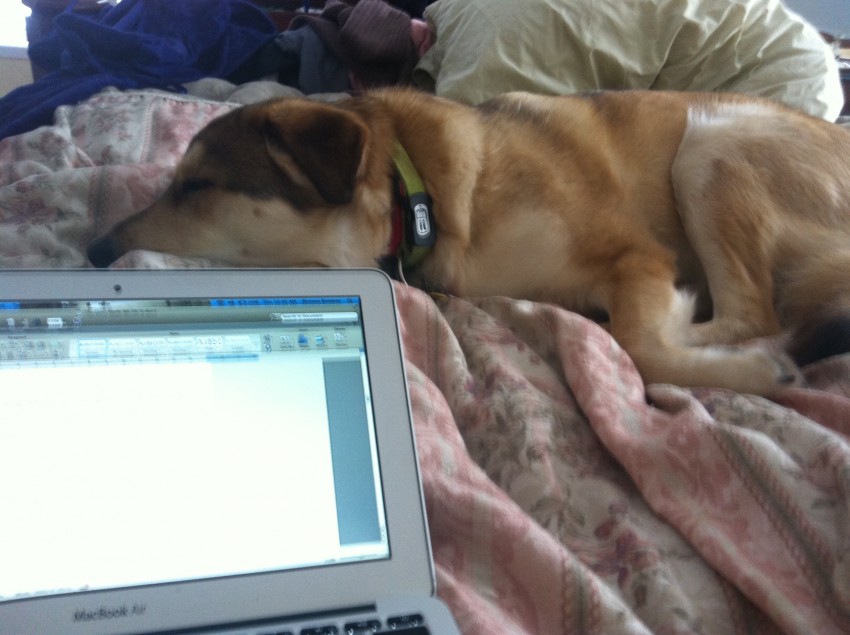 Thanks for having me, Hildie!
I'm excited to share Shawna's newest book!  Speak of the Devil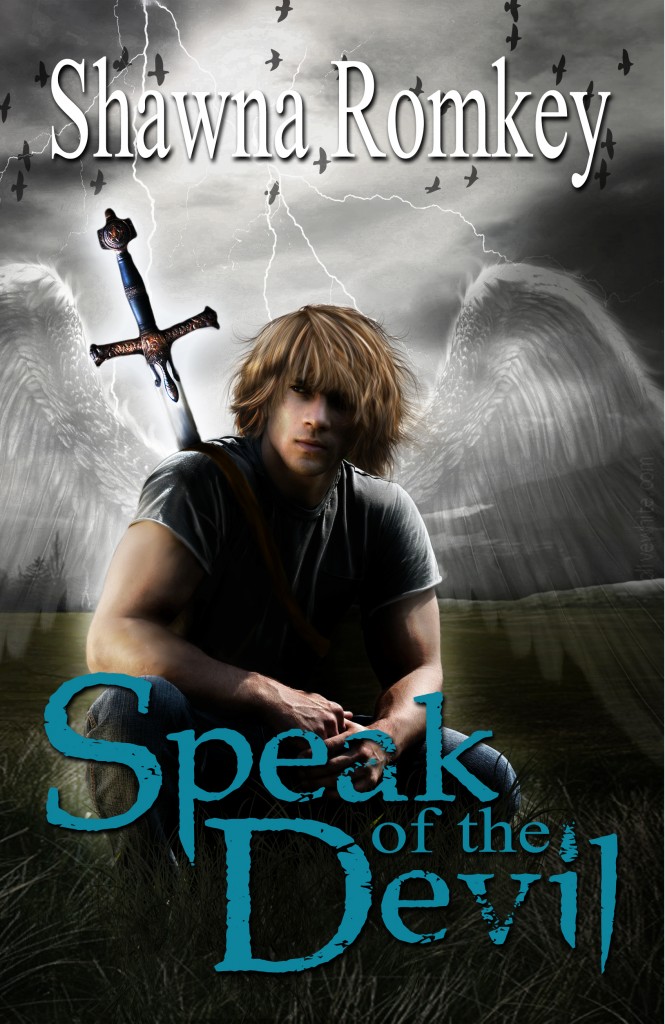 What happens when falling in love and falling from grace collide?
After dying in a car accident with her two best friends, Lily miraculously awakens to grief and guilt. She escapes to her dad's to come to terms with the event and meets some people at her new school who seem all too eager to help her heal. Sliding deeper into sorrow and trying to fight her feelings for two of them, she finds out who…what they really are and that they are falling too.
Can she find the strength to move on from the past, reconcile her feelings for Luc, find a way to stop a divine war with fallen angels, and still pass the eleventh grade?
On Wednesday we'll share an excerpt of Speak of the Devil, so stay tuned!!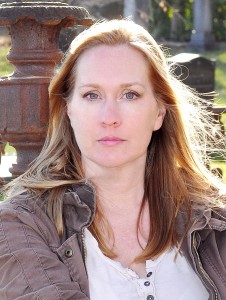 Shawna grew up in around farms in the heart of Missouri but went to the University of Kansas, was raised in the US but now lives on the ocean in Nova Scotia with her husband, two sons, two rescue dogs and one overgrown puppy from hell. She's a non-conformist who follows her heart.
She has her BA in creative writing from the University of Kansas where one of her plays was chosen by her creative writing professor to be produced locally, and two of her short stories were published in a university creative arts handbook.  She earned her MA in English from Central Missouri State University where she wrote a novel as her thesis.
She's taught English at the university and secondary levels for close to twenty years and can't quite fathom how all of her students have grown up, yet she's managed to stay the same.  She's a huge geek and fan of Xena, Buffy and all kick ass women, and loves to write stories that have strong female characters.
Links
Website  | Facebook | Twitter | Pinterest | Goodreads