Regrouping by the Ocean.
Going home.  For many of us, home is where your laptop is. Most Americans nowadays are not as home rooted as we were in the past.  The notion of going home is a foreign concept to a lot of us. I've not lived in the same place since I was eighteen. Currently, I call Augusta, Georgia home.  But my true home, the place where I get my bearings, centered and focused will always be the ocean.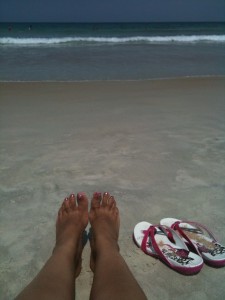 The funny thing is that I don't even swim or get in the water most times.  I sit and stare out toward the horizon and imagine that I am at the end of the earth. I love the smell of the salty air. I watch the hypnotic sway of the waves and enjoy the shimmering sunlight on the sand.
For some people it's the mountains, for others the desert, and I can certainly understand it because I find so much about our beautiful planet inspiring in its own way. Sometimes I think it depends on where you grew up that is the deciding factor of that place where your soul sings and you can release the stress of everyday life.
So plan a get away, go to that place to where you can renew your soul and clear your mind, make the conscious decision to do it regularly because it's so important.
I wave my fruity umbrella drink to you and say "Ba Bye!"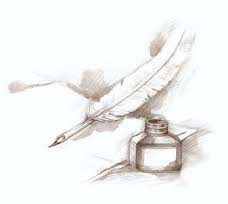 With a Crown and Quill I rule!