Today I'm drinking Constant Comment, thank you very much!  A bit of cream and honey (ahhh, heaven)
The book that I am sharing with you is entitled A Little Death in Dixie, it's a short story.  It's written by Lisa Turner. From the first chapter I have not been able to put it down, the writing is descriptive, the plot pulls you in and the story line grips you!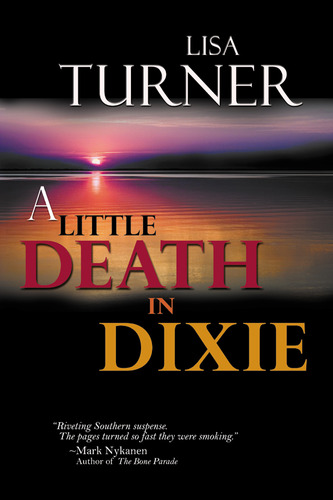 The Blues were born out of need, anger and pride. Murder comes from those same dark places. Memphis has both. One of Memphis' most seductive and notorious socialites has vanished. Either she's off on another drunken escapade or the disappearance is something much more frightening. What begins as an ordinary day's work for Detective Billy Able quickly grows into a complex spider's web of tragedy, mystery, suspicion, and sordid secrets including a few of Billy's own. With the help of Mercy Snow, the estranged sister of the missing socialite, Billy follows a twisted trail of human frailty and corruption to disturbing truths that undermine everything he thought he knew about himself and the people he loves.
Tell me what you think.