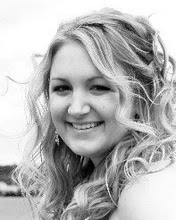 Meet author Kinley Baker. 
Kinley read her first romance novel at the age of thirteen and immediately fell in love with the hero and the genre. She graduated with a degree in creative writing from Western Washington University. Her debut novel, RUINED, released in July 2011 from Crescent Moon Press. She is a member of Romance Writers of America, Greater Seattle RWA, Eastside (Washington) RWA, and Fantasy, Futuristic & Paranormal RWA. She lives with her husband and her dog, Joker, in the Pacific Northwest. 
Thank you so much for being here today Kinley!  Let' s get to know you better.
What is your favorite line in your book Ruined
? This is such a good question and so hard to answer! Probably the last line of Ruined. But you'll have to read the book to know because it would totally give everything away!  
Another line I really enjoyed writing was the line where Vale recognizes Jessa belongs by his side for the first time. "He wouldn't argue with a blessing from the gods, but he knew in his heart she belonged to him even without more proof." — From RUINED
Do you read a lot? What's on your bedside table to read right now? I read a lot. I have some Crescent Moon Press authors I plan on reading soon. I also have over 300 books on my Kindle, so you could probably call my reading obsessive.
Would you consider writing outside your current genre and if so what would it be?  I write pretty much anything with magic and romance. One day I may decide to write something else, but I hope I get to continue writing exactly what I love most. I imagine that what happens to me in the future will directly impact the type of stories I write.
Any special words of wisdom you would care to share with other writers still trying to break into the field? Keep pushing forward. Learn and expand your knowledge of craft. Keep your friends close. And always remember why you first started writing.
What's next for you?  I'm currently waiting on the first round of edits for Ruined II. I'm excited to solidify the trilogy name and the title of Book 2.
What animal best describes your personality and why. Once as a joke when I was younger, we assigned animals to our group of friends. It was dangerous considering someone told another person they reminded them of a rat. But one of my friends said I reminded them of a lion. Can't really argue with that.
If you were granted one wish, what would it be?  I really have always wanted to have magical powers. I think it's from the trauma of not receiving my letter from Hogwarts, despite the fact I was older than eleven when I first read the books.
Name one thing you would like to change about yourself, whether physical or emotional.  I'm too much of a worrier. I think it comes with the author territory. Some days I can't keep myself from thinking "What if . . ."
If RUINED was made into a movie, whom would you cast as your hero and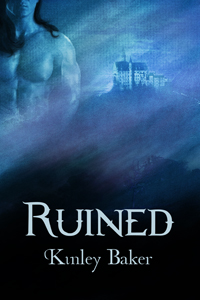 heroine? I would cast Joe Manganiello for my hero Vale. Most people probably know him as Alcide from True Blood. But I've seen him in a lot of different roles, and I think he'd bring Vale to life.  I would cast Ashley Greene as Jessa. Ashley played Alice Cullen in Twilight. Jessa isn't really like Alice, but Ashley's looks are spot on, and I believe she'd easily be able to embody the role of a Healer.  Wow I agree with your choices!!
For more information about Kinley and her writing go to the following links:
authorkinleybaker.blogspot.com