I'm finally done with the first draft of Where The Four Winds Collide!  Yippeee!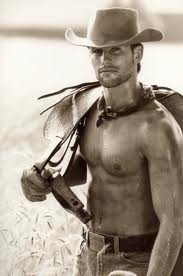 November has been a good month, busy with the holidays slapping at me to get everything done and my participating in NaNoWriMo, which by the way is the reason that the book's first draft is complete.  If you are a writer, make sure you participate in this amazing event next year!
I am sharing the first chapter with you and hope to get your thoughts on it.  It may change a bit as this is the first run, but it gives you an idea of the storyline from Adeline, the heroine's, point of view.
Chapter One 
The salesman's wagon barely slowed, yet knowing it was her only chance to escape, Adeline Buckley leaped without hesitation. Her hair tore out of its pins and covered her face as she rolled for several feet down the dusty road, a tangle of skirts, arms and legs.
With supreme she managed to keep her billowing skirts down at first, but then they flew up blinding her. When she finally stopped she lay in the road, the wind was knocked out of her and.  Afraid of being spotted, she struggled to free herself from the tangle of clothing while at the same time straining from the effort to breath. The entire time she managed to keep a firm hold on her small bundle, the pitiful parcel as torn and stained as its owner.
Adeline scrambled to her feet, her searching gaze scanned the horizon the entire time. Other than waves of heat coming off the packed dirt of the well-traveled trail, not a soul appeared in sight. She had to escape, get away before they came for her. It was foolish to even try to listen for the sounds pursuers, the erratic beating of her heart beneath her breast echoed too loud in her ears.  She placed her bundle down, and inspected her bleeding elbows, skin was torn from her left elbow and the angry gash smarted. Dirt and pebbles flew in every direction when she gave her skirts a couple of hard shakes.
The hot wind blew across her face while she turned in a circle in an attempt to get her bearings. It had to be the hottest day so far this year. Strange since it was almost the end of summer. Parched, she fought to swallow, but her mouth was dry. Without a drink, she'd be at the mercy of the buzzards if she'd made a mistake and jumped off the wagon too early.  There were no signs of any people or paths telling of the way toward town.  The road was deserted even the salesman's wagon quickly disappeared as if swallowed by the dust and heat waves that pulsated from the scorched ground.
Adeline strained to hear the sound of impending doom in the form of horse hooves. The eerie silence did not settle her nerves or give her assurance.  No doubt her absence should have been noted by now.  The threat of her father's wrath overshadowed the pain of her cuts and bruises and forced her toward a plan of action.
The setting sun answered the unspoken question of which way she should run. With a cry of relief, she grabbed up her diminutive bundle and scrambled across the road. Thank God she'd kept her grip on it, while jumping.  Adeline took a step back and the heel of her foot hit an item, a large turnip. It joined the other meager possessions in her bundle along with a second one that lay a few feet away.
With a last look over her shoulder to the empty road, she picked up her heavy skirts and raced in the direction of the setting sun. She rushed past a grove of ancient oak trees without thought of anything more than the respite of finding freedom, the elusive tingle of hope flickered within her chest, giving her the resolution she'd need not only to reach town, but to make it to her final destination.
The large house on the outskirts of town stood alone with only a small barn next to it from which the back end of a carriage wheel stuck out. All of the house's windows were strewn open, with a doubt to allow for a flow of the sweltering breeze.
Adeline moved cautiously toward the colonial, eyeing a lone horse tied to the front fence post. Business was slow this early in the day. A rowdy laugh followed by a woman's high-pitched squeal floated from an open window, she hesitated at the sounds not sure how to approach. Of all places this was the one location where they would never come to look for her. It was also the one place that she'd never dreamed to come to. No less asking for asylum.
Timid steps took her around the side past a clothesline on which already dried linens hung limp in the stilled wind. Chickens scampered out of her way their loud clucks letting her know their displeasure at being rousted from the only shade. The side door in sight Adeline set her shoulders back and moved toward it, she didn't dare go to the front door, not at this house.
Her knock on the back door went unanswered, after rapping a second time, she slumped down on the wooden steps.  Where to now? At the sound of leaves crunching, she yanked up her bundle and leaned forward to find who headed toward her. A goat stopped short at spotting her, its unblinking eyes studyed her with curiosity.
When the door slid open behind her, she jumped to her feet and turned to face whomever her greeter might be. Kohl lined eyes studied her from the dark interior for a few moments before the door cracked wider, but not enough for her to see the entire woman's face.
"What do you want?" The woman's voice was husky, as if she'd just awakened.
"I," Adeline stumbled back. "I'm sorry, this is a mistake I should go. Sorry to bother you."
"Wait," the woman replied, her hand sticking out from the darkness. "Wait one minute."
Not sure why she waited other than the fact that there was no other place to go, Adeline remained planted to the spot. A few minutes later, the woman stood in the now wide open door.
Framed by the entryway stood a statuesque blonde who wore a long black nightgown that shimmered like nothing Adeline had ever seen before.  Her hair was piled high on top of her head with a few long lose curls that bounced past her proud shoulders. Although she was but maybe five years older than Adeline's twenty two years she was regal. Like a queen she descended down short stairs, her hard eyes pinning her.
"Can't say you're the first one to show up here in that condition," her voice softer now, yet it kept the husky edge. "From the looks of it you've really been through a lot." Her eyes roamed from Adeline's busted lip to her swollen jawline only to soften when locking with hers.  Heat rushed across her face, Adeline hadn't considered what a sight she presented.
"My name is Mae." The tall woman held her hand out.
Adeline studied the unblemished soft skin, embarrassed to reach out with her calloused one. Yet she did not want to offend the woman whom she saw as her only hope of escaping the path her father was bent on pushing her down.  She took the proffered hand almost sighing at the softness.  "My name is Adeline Buckley Ma'am."
Mae's lips curved and she shook her head.  "Ma'am?"
"I mean no offense Miss," Adeline stuttered. "It's just that…"
"You don't offend me girl," Mae took her by the shoulder and led her toward the house. "It's just that women from this town don't normally call me that."
Understanding dawned and Adeline pressed her swollen lips together not sure what to say.
When she crossed the threshold into the brothel, the darkness that greeted her was strangely comforting.
Once inside, Mae pushed her toward a sturdy chair at the kitchen table.  "Sit let me get a cloth and get some of that dirt and blood off your face.  Last thing you need is an infection setting in."  Mae looked out the kitchen window to the back yard.  "Now where the hell is Miss Lady?"
As if on queue, a small dark woman who looked to be in her sixties entered, in her arms an oversized basket brimming with freshly picked green beans and dirt covered carrots.  The woman shook her head at Mae, a smile splitting her face.  "Well I'll be if you don't spot me the minute you come down hea, you start with all that bad mouthin'".  The older woman gave Mae a stern look that made Adeline wonder about their relationship.  At home, their housekeeper Betty barely dared side glances at her father.
"Now Miss Lady," Mae coo'd pushing a wet cloth into Adeline's forehead.  "I worry is about you is all.  I mean it was just a week ago that you passed out…out there." Mae motioned toward the window.  "You don't need to be out there in that heat in the middle of the day."
Mae scowled at Miss Lady's loud cackle, "It's almost dusk Mae Parker, close to supper hour and almost time for the gentlemen to begin showing up." She took the cloth from Mae's hand and pushed her toward the stairway.  "Now go on up there and get the girls up. Supper will be on the table shortly."
"Miss Lady will take care of you Adeline Buckley," Mae told her before giving the colored woman a peck on the cheek.
Miss Lady clucked like a mother hen.  "Get on now girl, and stop all this nonsense." By the sparkle in Miss Lady's eyes, Adeline knew she enjoyed Mae's display of affection.  Adeline's gut tightened, her cringe got Miss Lady's attention.  "What ails you honey? Beside them bumps, you got pains of the heart?"
"No Ma'am," Adeline replied, this time wincing when the cloth was rubbed across her bottom lip.  "Just the stuff you can see."
Miss Lady huffed and went to rinse the now red and dirty cloth.  "You ain't too good at lyin'."  She poured Adeline lemonade from a pitcher and handed it to her.  "Let's get you settled.  You're going to be sore as all get out in the mornin', but nothin' can be done about that.  I'll find you some liniment to rub on before you go to sleep."
"Is that your name?   Miss Lady" Adeline asked followed her down a hallway to a set of bedrooms on the first floor.  "My mother named me Lady.  Mae has always called Miss Lady and it stuck." The older woman's eyes were gentle moving over her battered face. "Get you some rest girl.  You don't need to be up and about tonight.  I'll bring you some supper in a few minutes, go on and wash up."
The small room was sparse but clean. A single narrow bed, a tall table and chair the only furnishings in the space.  Not wanting to dirty the white bedcover, Adeline placed her bundle on the floor.  She kneeled and opened it to inventory her belongings.  Two plain blouses, a skirt, a thin cotton nightgown, and knotted handkerchief were her only possessions.  She pulled out the sleep shirt and laid it on the bed.  Next she took her clothes off and folded them with care over the chair.  Tomorrow she'd wash and mend them, after al, the clothes would have to last until she could one day afford to buy more.
On a tall table a pitcher filled water was quickly put to use.  She washed the dirt of her travel away before pulling the nightgown on over her head.  She opened the knotted handkerchief and inspected the contents.  Four dollars, the most she'd been able to pinch here and there from her father over the last few months. Drunk or not, he kept a tight hold on his coin.  Adeline lifted a small signet ring, which once belonged to her mother and studied it in the dimming light.  Tears threatened so she placed back into the center of the kerchief and tied it again.
When Miss Lady returned with a small tray of food, Adeline sat on the chair brushing her hair out.
"Well I'll be.  You got the prettiest hair I've ever done seen," Miss Lady reached and touched her auburn strands.  "It looks just like wild fire."
Adeline flushed.  "My father says it's just like my mother's.  So thank you for the compliment."
"I remember Ellie Buckley, she show was a nice quiet girl.  After she married yo daddy, I never saw her again."  Miss Lady shook her head.  "That Daddy of yours took to drinkin' even more after she passed."
Not embarrassed any longer at the townspeople knowing about her father's drinking, Adeline nodded.
Later that night, she lay in the dark room listening to the music and laughter that weaved from the front of the large house, the husky male's voices mixing with women's softer tones.
The current song ended and in the lapse before the next one began; Adeline heard the call of a solitary wolf outside. The beast's lonely howl like an imprint of her story, the life of a little girl who'd lost the soft touch of a mother's hand or gentle whispers of a loved one to dispel her nightmares.  Instead, growing up, she'd huddled under threadbare blankets hoping her father would not be sober enough to hear her if she had nightmares and dared to cry out.
The music began and the sound of laughter did not allow for the sounds outside her window any longer.  Adeline refused to cry as she contemplated how long after her bruises healed would she be forced to join them.