I get excited about one thing no matter what.  Calendars!!  I love them!  I can't imagine life without them.  I can count five in the room with me right now.
With the coming of the new year, I am super excited about the new fresh clean calendars I will own!  Life is perfect when I stand in the calendar aisles at the office supply stores.  I can browse for hours! Oh the possibilities, the different types, the many colors, designs and sizes!
Okay, so you want to know how to choose your calendar.  I strongly recommend a central calendar for your family.  If you are a family of just one, then it's so much easier.  Keep that 'centralized' calendar in a place where it will never move  i.e. on the wall in the kitchen or near your desk if you work from home.  If you commute, then make a duplicate in a smaller one that you keep in your purse or briefcase.
Too many calendars will not help you, *hangs head* as a matter of fact it can confuse things.  So here's the deal.  A desktop calendar for the office.  A portable calendar for personal appointments and short work schedule notes, and one calendar for the wall in your kitchen.  No more than three!!!
Follow this blog, (right bottom) or leave a comment and be entered to win one of my favorite calendars. The Mom's Planit!"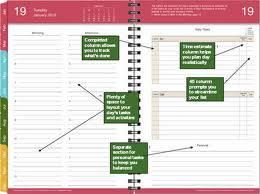 Now I am not going to pick the type, size and style for you because I'll never get this blog post done.  It's too overwhelming, there are too many choices and I'm still not sure which one is the perfect one for me.  Please share what you use, I am dying to hear about your calendars!!!
Here are a few of my favorites.  Happy Calendar shopping!!