I'm excited to introduce y'all to Michelle Clay.  Michelle is a fellow Crescent Moon Press author and that is how we've gotten to know each other.
Without further ado… Michelle shares her favorite five!!
Favorite Beverage:
I'm from the South and it may be cliché, but I'm very fond of sweet tea. The sweeter the better! My hubby teases me and says I make it so sweet, a hummingbird would drink it.  I love sweet tea too! It's a southern must.
Favorite Room in Your House: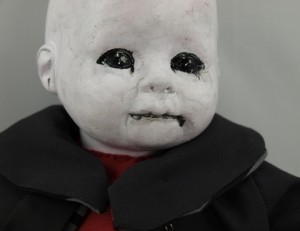 My office/art studio, of course! That's where all the magic happens! It's cluttered with post-it notes and notebooks with story ideas, fragments of dialogue, character worksheets, etc. It's also crammed full of craft supplies and dolls of all shapes and sizes, because I'm also an avid monster maker.

 If you're curious, you can find them at my etsy shop. You make some interesting dollies! Yikes!
Favorite Place in Your Home Town:
Honestly, I haven't been back to my home town in many, many years. If I were to choose a place where I currently live, I'd have to say at Mi Familia, the local Mexican restaurant, having a margarita with my girls!
Favorite Outfit: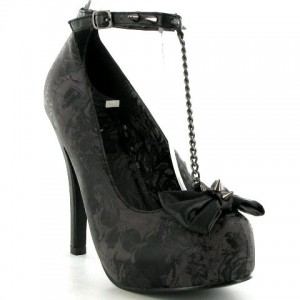 My closet consists mostly of blacks and grays with a few dark purple hues thrown in. I will buy shoes, which are mostly high heels, before I'll buy a stitch of clothing. My name is Michelle and I have a problem – I'm addicted to shoe shopping. If I MUST choose a fave outfit, I suppose it would be a pair of skinny jeans and a pair of heels or heeled boots. Did I mention I love shoes? LOL
Favorite Book (Your Book of course):
My fave book of all time is the one I just signed with Crescent Moon Press, Of A Dark Nature. I think I may have a crush on the hero!! We don't have a cover yet, but here's the blurb.
Of A Dark Nature~
With just one touch, Emily Cross can read the memories of the deceased. Working at a funeral home might not be the logical choice, but for Emily, it is a natural one. When she and her boss are attacked, the creatures she once thought were only folklore become all too real. Just as she's about to be drained of life, the cadaver on the next table rises and fights them off. Feeling a connection to the man who saved her life, she makes it her mission to find him. As she delves deeper, she discovers a dark underworld full of vampires, magic and shape shifters.
Marcus Dane doesn't know how he ended up in a mortuary. As an Enforcer for the Mistress of the City, he has been following leads regarding a powerful witch who wants to exterminate his blood-clan. His fear that the witch has recruited some of his fellow Enforcers is confirmed and now it looks as though the witch will make her threats real. He counts himself lucky to escape the mortician, because someone in the mortuary business disposes of vampires who are unfortunate enough to cross his table.
When it all comes down to it, Emily now has a vampire she's romantically entangled with, a very angry Mistress who doesn't like other people playing with her toys, and an incredibly powerful witch who realizes killing Emily is the gateway to what she wants. By the end, Emily will have to figure out who she can trust, who she has to align with even if she doesn't trust them, and just who has the darkest nature of all.
Here is Michelle's current book that Is available:
Bitter Black Kiss~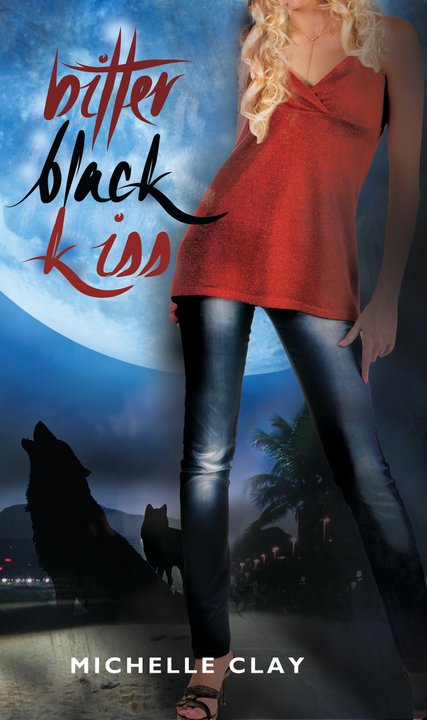 Former event planner Nicole Riley lost not only her job, but part of her humanity when a concert in L.A., fails in catastrophic proportions as the band attacks a rival werewolf pack in attendance. As one of the infected, Nicky has been keeping her "inner beast" in check by taking wolf's bane, trying to remain in denial, and refusing to become a monster. She's also slowly begun to rebuild her reputation after the L.A. massacre and has deep respect for Sean Stone because he took a chance on her when no one else would. Now she is in charge of the entertainment for all of Sean's nightclubs and her life is as close to normal as it gets. Then Brody, the dee-jay at Bitter Black, plays on her sympathy by claiming to have just suffered a wolf bite and she can't turn him away. She's very attracted to Brody, but is it wise to mentor him when she can't even accept what she is? Things take a dark turn when she finds out he's been lying to her all along.
Brody Dunn is a former police detective in special crimes, a unit that deals with werewolves. When a stripper is found in an alley with a lethal dose of BST (street name: Beast) in her system, Brody poses as a dee-jay at Bitter Black. He's convinced Sean Stone is the one bringing the drug into the city and his employee, Nicole was the last one in the dancer's apartment. Brody also knows that Stone has laid down a challenge to the local Alpha and wants to become Pack Leader himself. A change in leadership that Brody is dead set against. In order to get close to Stone, he uses Nicole and pretends to be newly infected by the werewolf virus. He knows that she's a bleeding heart and will do what she can to help him. What he doesn't count on is the way Nicole affects him by merely walking in a room.
Stone is used to having his way and getting what he wants. He now wants Nicole whether she's agreeable or not. He's more than happy to expose Brody's secrets to her while hiding his own. Will Nicole be able to navigate the dark and treacherous path between the two men? For it's not just a choice between her career or her heart, but her humanity hangs in the balance. Which will she choose?
Bitter Black Kiss in print or Kindle: http://www.amazon.com/Bitter-Black-Kiss-Michelle-Clay/dp/1937254232/ref=sr_1_1?ie=UTF8&qid=1325466198&sr=8-1
Visit Michelle on the web: www.michelle-clay.com
Thanks for having me, Hildie! It was fun sharing!  I'm so glad you agreed Michelle!!!