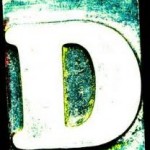 is for Dreaming and making it a REALITY
According to "The Secret" visualizing is an important (intricate) part of making dreams an actuality.
So…I made a dream board, it's on the wall in my bedroom facing my bed. When I wake up I can open my eyes and see it. (well after I fumble around for my glasses since I'm blind as a bat) Here it is. Isn't it pretty!!!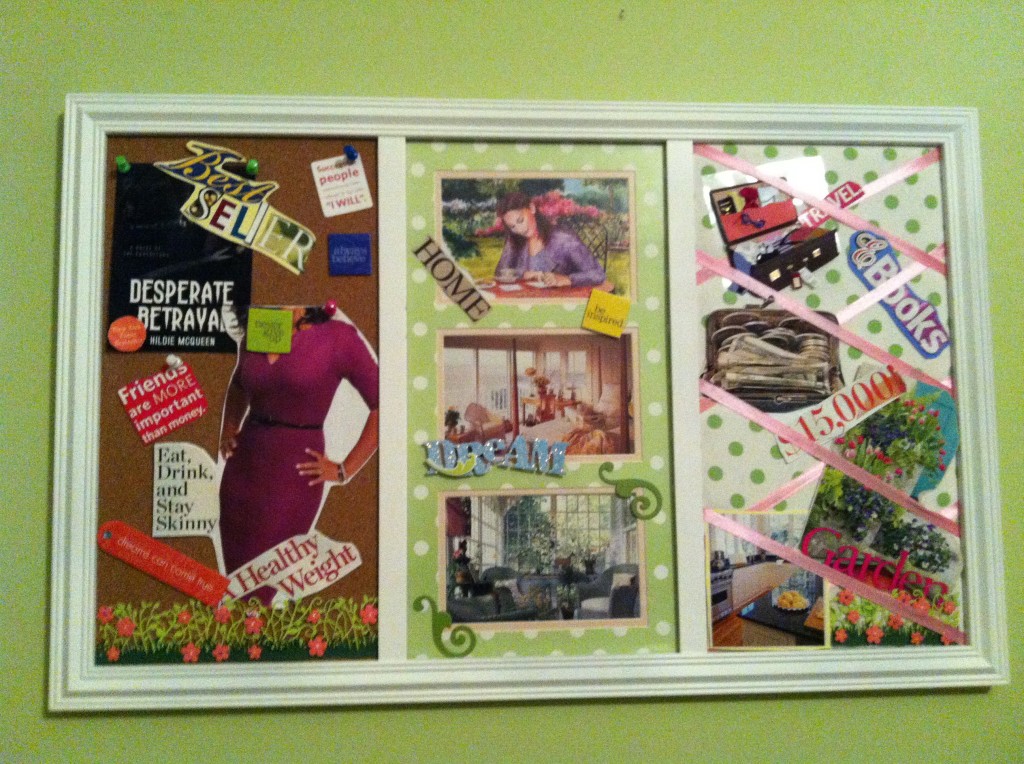 Okay so let me explain the stuff on there, some are on the board just because I loved them!
1.  Get to and maintain a Healthy weight (self explanatory) just have to figure out what I want to do.
2. Write a best seller – again, you can figure it out
3. Write from home full time – which is tied to the next one $15,000 is the amount of money I want to have saved up in my 'play-money' account so I can retire from full time work and still be able to do the writer fun things, like conference, etc.
4. The center bottom picture is of my back deck, which I hope to one day convert into a closed in room so that I can use it year round.
5.  The center of the center is a 'guest room' that I want to decorate for when my friends and family come into town. I want them to feel special.
6.  Bottom right, A Garden, once I am a stay at home writer, I hope to also do more gardening.
There are a couple more things I want to add, just have to find the write pictures!
Have you thought about making a dream board?  If you have one, please send me a picture, I will put is up on the blog!!  Send to hildie (at) hildiemcqueen (dot) com
What do you think?