Meet Berinn Rae, a fellow Crescent Moon Press author and all around great person. I'm excited for the opportunity to get to know her better…
Thanks so much for having me, Hildie!  Hi Berinn!!!
Favorite Beverage  In the spirit of (in)famous writers like Hemingway and Wilde, I would never turn down a rum runner. (but—shhh, don't tell—I don't really drink and write all that often)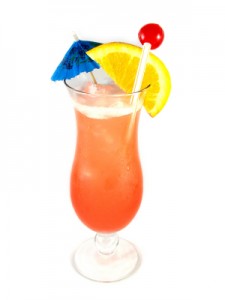 Favorite Room in Your House  My bedroom. More specifically, my bed. I love sleeping, and so many times I'll wake up in the middle of the night or in the morning with an ah-ha moment for my latest work-in-progress or an idea for a new story. But, you don't get a picture, because that's my private place.
Favorite Place in Your Home Town I come from a farm outside a small town in the Midwest United States called Ryan, Iowa (yes, lots of Irish in that town). Since I'm a country girl (and always will be at heart), my favorite place growing up was outdoors. It didn't matter where: by the pond, walking through the creek, or climbing trees, everywhere brought a new adventure (and I had a vivid imagination!).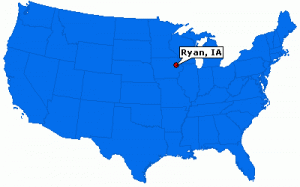 Favorite Outfit  Anything that goes with my zombie stomper boots is my favorite outfit. I love them and wear them at every conference, book signing event, you name it!  In this pic, I'm with the insanely incredible Larissa Ione in matching outfits and matching stompers (at 2012 Authors After Dark conference). How cool is that!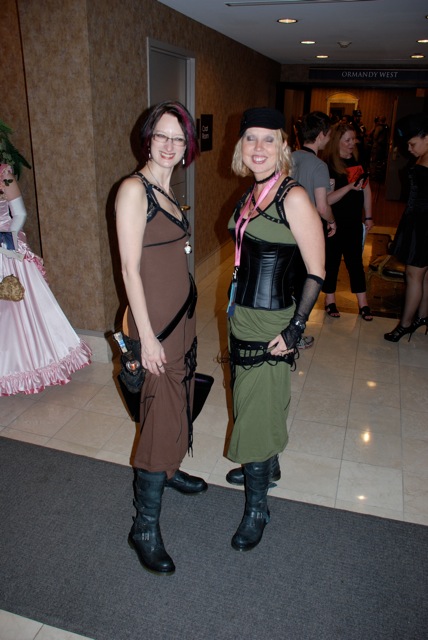 Favorite Book  There are so many amazing books out there, although this week the only book on my mind is my latest release. Hellbound came out yesterday!  It's the second novel in the Guardians of the Seven Seals series. It's a fantasy romance series about the seven seals (from the Book of Revelations) and their guardians caught up in an ancient war. Hellbound stars the alpha of the hellhounds, who also happens to possess one of the seals.  He's been the alpha for so long that when he meets a strong woman with kickassitude, things are bound to get interesting!  * Can't wait to read it! *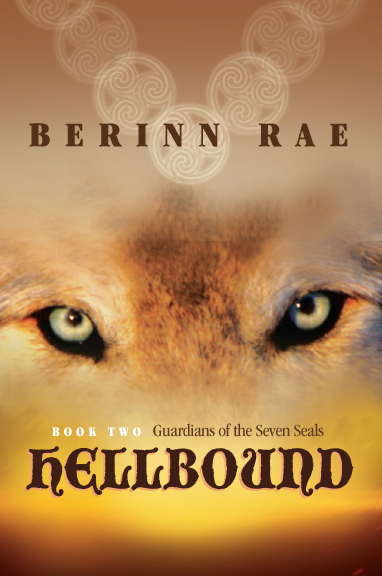 Where to find Berinn
Website: www.BerinnRae.com
Facebook: www.facebook.com/Berinn-Rae
Twitter: http://twitter.com/berinnrae
GoodReads:  http://www.goodreads.com/author/show/4822110.Berinn_Rae
The first two books in the Guardians of the Seven Seals series are available now!
Knightfall (buy)
Hellbound *Just Released!* (buy)