Yay for me!  I got an award from my dear pal Rachel Firasek!  If that is not cool enough, she has a new book coming out, so check out her blog y'all!
Loving this A-to-Z Blog challenge!  It's fun.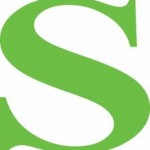 is for Sunshine Award!

Here are the rules for the game:
1. Include the award logos in your post or in your blog
2. Answer 10 questions about yourself (Any ten questions will do)
3. Nominate 10-12 other fabulous bloggers
4. Link your nominees to the post and comment on their blog, letting them know they are nominated.
5. Share the love and link the person who nominated you.
What is your favorite color? Overall it's Green (walls, decor, misc stuff). As far as Clothing, I wear too much black. I adore the look of black and white, but for my accessories, I prefer brights…strange huh?
What's Your Favorite Flower?  I have two for very different reasons. Carnations because they were my mother's favorite, she grew them. When I smell them I think of her. Secondly, Calla lilies, they are so beautiful, my wedding bouquet was a bunch of callas!
Do you have a pet peeve? I turn into a maniac mean witch when someone tailgates me! I cannot stand it, especially when I can't go any faster because there's a tractor in front of me!  Augh people back away from my butt!  Sometimes I tap my brakes and watch their eyes get wide for fun.
Who would you call first if your book made NY Times bestseller? I am not sure, it would have to be someone that could relate to my excitement, so probably Ciara Knight, then my hubby.
Pick a famous (alive) person you'd spend the day with? Someone that would entertain me, so probably Ellen Degeneres, she seems like a total blast.
The most beautiful person in the world?  Hee hee, yep David Gandy!!!
What would you do if a vampire appeared in your bedroom at night? Pat the spot next to me, grab my computer and start asking him questions for a future book. If he's really super hungry, I might let him bite my wrist, but I don't know, that might hurt too much, I might have to pinch his nose so that he stops too!
Do you prefer Twitter or Facebook? I DON'T UNDERSTAND HOW TO WORK TWITTER!!  So Facebook.
What's your favorite TV show? Being Human!
What's your favorite movie? My current fav is "The Help", my favorite of all time "Notting Hill".
Now for my nominees:
Ciara Knight – For being my wonderful WBFF, caring, giving and fun!
M.V. Freeman - An instant connection with a kindred spirit!
Brinda Berry – Just a sweetie all around!
Lindi Petersen – For being one of the most generous people I know!
Aaron Ritchey - Because he brings sunshine all around, you make people smile!
Wendy Russo – The 'cool' girl everyone wants to get to know!
Jordan K. Rose – Because she's cute as a button!
Delphina – Because she's always willing to spread the book love!
Gloria Richard – Had to do this because she'll groan when she sees this!
Michelle Clay - She's fresh, new and fun!