I think this has to be the shortest favorite five ever.  But that's how Tara rolls!
Favorite Beverage : Unsweet Tea w/ lemon
Favorite Room in Your House: My office
Favorite Place in Town where you live: Bookstore/ coffee shop
Favorite Outfit: Dress, tights, and boots
Favorite Book
(Your Book or WIP of course) : If we are talking about my favorite book of mine that I've written…I'd have to go with my YA book
INBETWEEN
that comes out in August. I have spent so much time with these characters, it will be hard to let them go when the time comes. Luckily it's the first of a series, so I won't have to let go any time soon.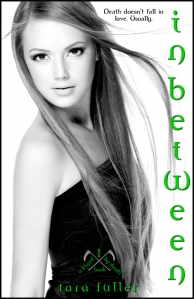 Best Regards,
Tara Fuller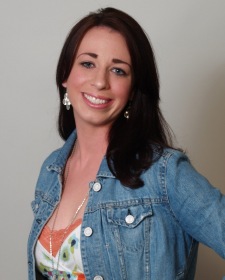 Tara Fuller writes novels. Some about grim reapers. Some about witches. All of course are delightfully full of teen angst and kissing. Tara grew up in a one stop light town in Oklahoma where once upon a time she stayed up with a flash light reading RL Stine novels and only dreamed of becoming a writer. She has a slight obsession with music and a shameless addiction for zombie fiction, Mystery Science Theater, and black and white mochas. Tara no longer lives in a one stop light town. Now she lives with her family in a slightly larger town in North Carolina where they have at least three stoplights.