The second in the Protector Novels is available for sale today!
I began to write Desperate Surrender, but stopped because Kieran, the hero, was silent. I could not figure him out and got so frustrated I wanted to kick the Scot back to Scotland!
Then I did what I always do when wanting to hear from a character, I went on a long drive, an eight-hour drive to be exact.
There is a scene in the book, that needed to be written.  I knew I  had to get it directly from Kieran in order for it to come out right.
Let me tell you  when I finally broke through and saw it in my mind's eye, I became so emotional that I pulled over and cried sobbed for Kieran.
When you read the scene where Kieran finally decides what he must do, I hope that I conveyed the emotions in a manner that will make you desperately want this hero to have his happily ever after.
I am proud to announce Desperate Surrender, Kieran Fraser and Wendy O'Sullivan's story…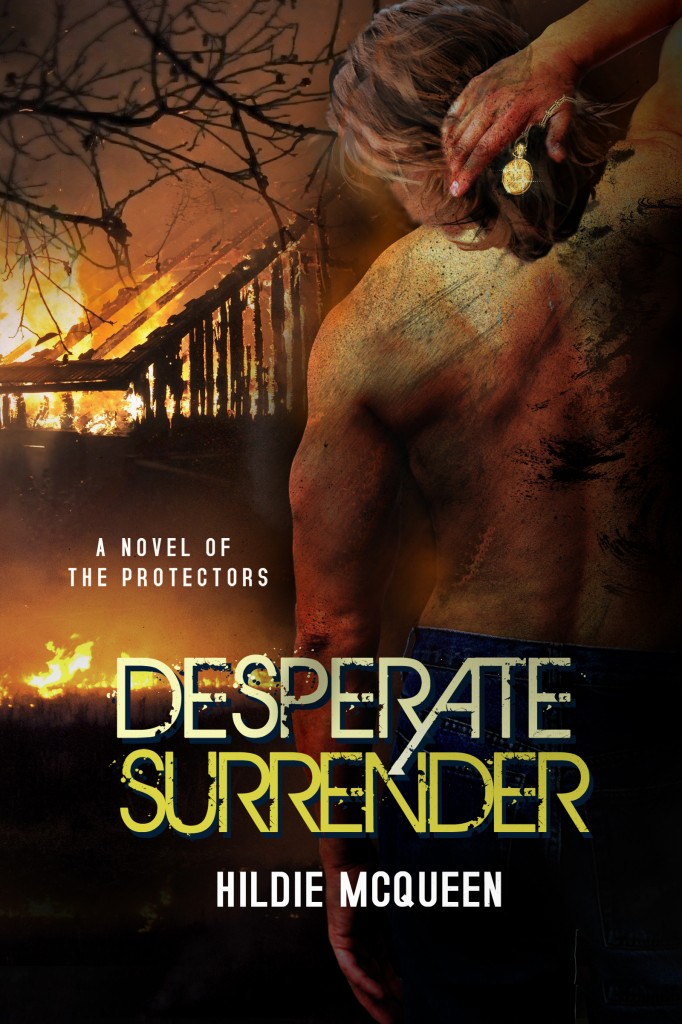 Buy Desperate Surrender on Amazon (Paperback & Kindle)
Buy Desperate Surrender at Barnes and Noble (Paperback & Nook)
I don't have the link for KOBO yet.
GIVEAWAY!!!