Where do you keep all your stuff? Can you always find a specific thing when you're looking for it?
Me Either! (Until lately)
So now I have a system, it really seems to be working too.
I emptied the bakers rack in the corner of my dining room, it's where I usually write. Here's what I did.
First I scrounged around the house and found baskets the perfect size for holding cards, small items etc.
Then I went to Bed, Bath and Beyond and got a couple of three drawer containers (See thru).
Lastly, I put all my stuff away, nice and organized and here's the kicker! Two months later, everything is still pretty much where I've put it and I can find stuff. In Hildie's world that means it totally works for me!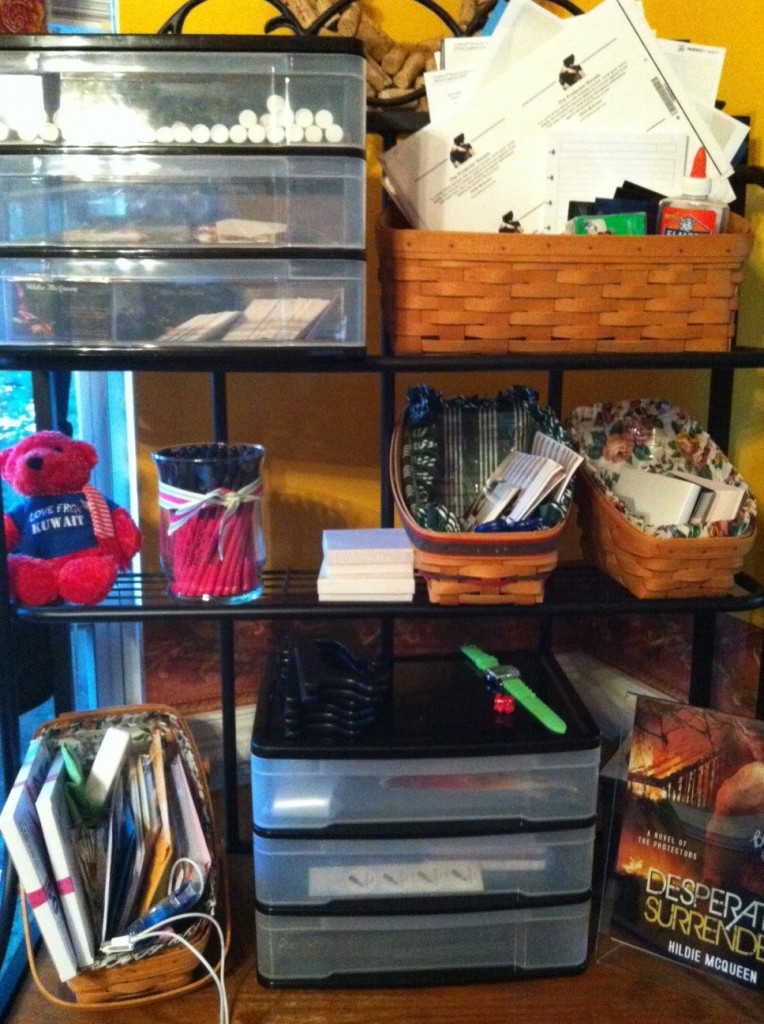 Where do you keep your writer's stuff?  I bet you guys have some great ideas!!