Every writer needs to ensure they are ready at the drop of a hat to market their business.
One of the places we can carry our stuff is in the car.  Have your books and marketing items with you everywhere you go without having to carry it around in a bulky bag.
Here is a great idea I found.  It's called a car organizer!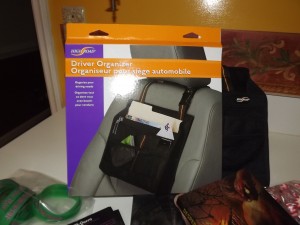 Here are the items I felt I had to have accessible to me. My books, pens, book marks, some post cards and some business cards.  Also a couple of swag items that hopefully won't melt.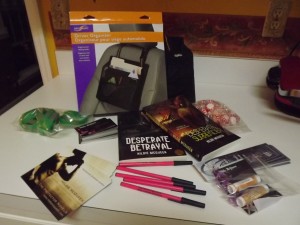 Here is the organizer fully packed, it has room to spare!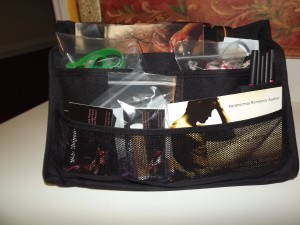 In position and ready to go.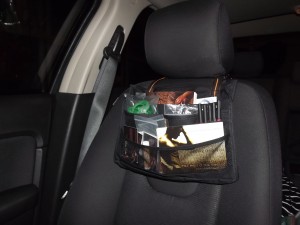 So if I'm out and about in town and run into  someone I know and they say, "Oh Hildie, I want to buy your book." Or "Do you have any promo materials that I can take with me tomorrow when I go out of town?"  I can say, "Sure let me run out to my car."
Isn't this the greatest idea ever!!