How do you keep all the information on each book (project) organized? Are your projects in one location and easy to get to when you need it?  No?  Then may I suggest a project binder? (Click on pictures to see them bigger)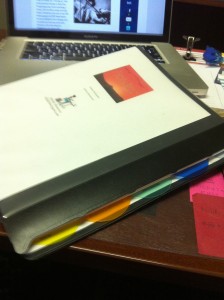 This project binder by Wilson Jones, it's totally awesome.  I'm sure there's others out there that will work, so shop around.  The one I use costs about $11 at Office Depot. The binder shown is the one I made for my upcoming release "Where The Four Winds Collide" a historical western romance.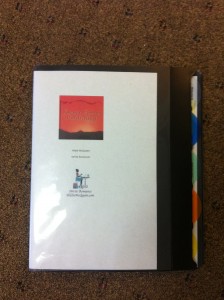 I love it because I can put the project information on the front, it's soft (flexible), the tabs stick out far enough to make it easy to read and also it's got a pocket in the front that allows for other misc items.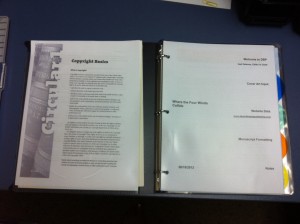 I divided the project into sections to keep everything neatly organized.  The templates fopr the tab sheet and table of contents are easy to use and print from their website.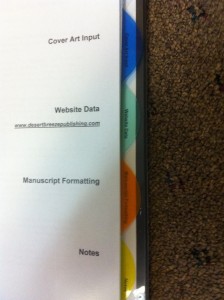 What do you think?