I'm pleased to introduce you to my friend and fellow Georgia Romance Writer, Lindi Petersen.  We've shared some funny moments and I've enjoyed getting to know Lindi, so I know you'll have fun reading her answers to this week's Favorite Five
So Lindi, What is your…
Favorite Beverage:  You caught me at a time where I love drinking water with fresh lemon in it. Nothing has been more refreshing lately. Maybe it's the warm weather in the winter. Not sure, but I've never been a big water drinker until now.  (That's great, I'm trying to drink more water too!)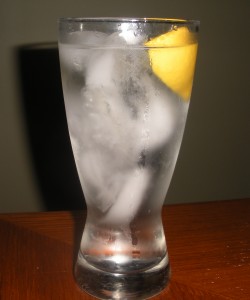 Favorite Room in Your House:  My dining room. We moved into this house in 2004. We moved from an old farm house which had paneling on every wall. Now, don't get me wrong, I'm not a paneling hater-my brother has it in his house and his house is BEAUTIFUL! But when we moved I wanted color. So, inspired by my step-daughters wedding where she used the colors yellow and red, we painted the dining room post-it-note yellow and decorated in red. I tell people, keep your comments to yourself. I LOVE this room. (We're dining room sisters!!!)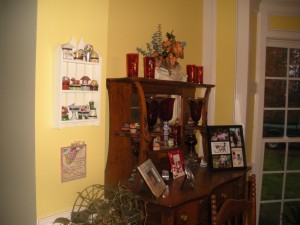 Favorite Place in Your Home Town: This is a tie between my friend Kay's house and my friend Nadine's house. I love both these ladies. When we moved here, we didn't know anyone in this town. I met these two ladies—Kay at church, Nadine at bowling. I became fast friends with both of them, and it turned out they lived in the same neighborhood. Kay and Nadine both serve fabulous food—at Kay's house we laugh and have amazing conversations about Jesus and how He works, heals and truly loves us. At Nadine's—well that girl and her hubby throw a party like nobody's business-she makes meatballs like nobody's business-and we've had several Twilight parties at her house. It's huge and great for lots of friends and family to gather. I always feel at home there.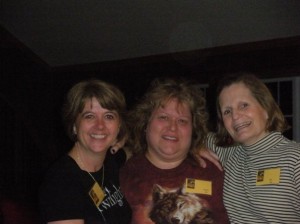 Favorite Outfit:  Hildie—really? Okay, you asked for it. Right about now, you know turning fifty and all, well it's all about comfort. So I love skirts with elastic waists—ha—yes they can still be cute! I love low, low cut jeans because they don't cut off the circulation around the middle. I still love to wear high heels and I love wearing anything that doesn't make me look 50. (Another club we're and yes girl it's all about comfort now!  But we still have to look good, which you always do)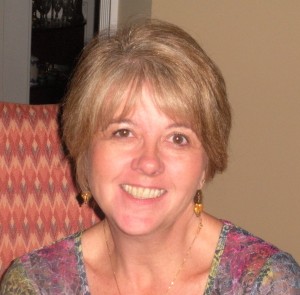 Favorite Book:  First let me say I LOVE to read. I love all types of genres. But I'm going to throw my book out here—just because it's my first labor of first person romance. And I found out how much I love writing in first person. I love the idea of love, so that's what I write about.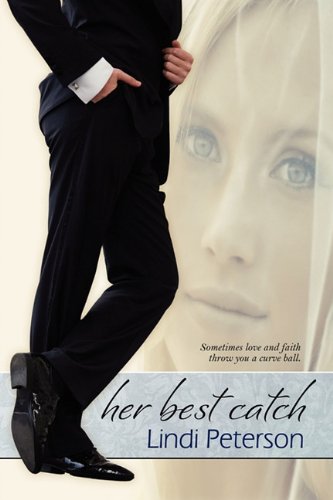 Thanks to Hildie for having me. This has been great fun writing about some of my fav things.  (Thank you Lindi!)
Lindi Peterson—Happy Endings Are Just The Beginning
For more about Lindi, go to the following links!