I met Alicia at Georgia Romance Writers in Atlanta. We hit it off right away.  Alicia is a warm, friendly woman that you can't help but love right away!
Here are Alicia's Favorite Five!
Favorite Beverage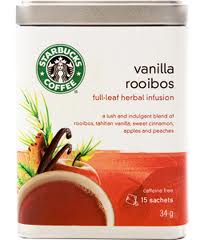 I really love herbal teas. I have an entire herbal tea cabinet, much to my husband's chagrin.  LOL. My all time favorite is from Starbucks. It's a Tazo brand called Vanilla Rooibos.  Description: A lush and indulgent blend of rooibos, Tahitian vanilla, sweet cinnamon, apples and peaches.  Apparently, rooibos is a South African Bush. It makes a very tasty red tea. I think Starbucks changed the name of the tea but they still have a version of it. Whenever I'm at a conference or a writer's date at Barnes and Noble, I grab a Grande herbal tea. Love it!
Favorite Room in Your House
Years ago, I remember reading that a woman should have a room of her own to spend time and reflect.  My favorite room is my writing office.  I certainly won't share a picture since my desk is, currently, a mess but I have some neat things on it. I have purple faerie dust, a gold Angel coin, healing crystals and stones, a pen with a ball on top that lights up like an electrical current when you bounce it on something hard, and a gnome cup with my name on it.  Did I forget my compass?  I like to keep things around me that really inspire my creativity.  I did have a little pink alien but I had to remove her from my desk.  I kept getting distracted with her and wasn't writing. LOL!
Favorite Place in Your Home Town
I love food, ahem, a little too much.  One of my favorite places to go is Ted Montana Restaurant. OMG! I love that place.  I can't get enough of the freshly made potato chips and dip, Buffalo Chili, and those tasty Chocolate chip cookies. Delicious!
Favorite Outfit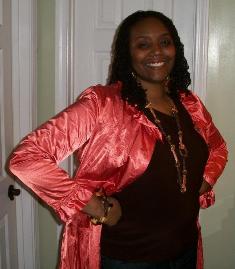 My aunt always takes care of my fashion. She likes to choose some stylish pieces for my wardrobe. It's like Christmas every time she picks out some cool, interesting outfit from one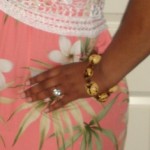 of her favorite boutiques in Detroit, Michigan. Her latest outfit included a coral colored jacket, gold and brown jewelry, and flared blue jeans. I topped the outfit off with a brown shell, 2 inch dark brown boots, a special Kukui nut bracelet that I made in Hawaii and my chocolate diamond Citrine ring that my husband bought as a special gift for me.  I wore it at my 
State of Black Science Fiction panel discussion at Georgia Tech
. I had such a great time hanging out with my writer buds who are a part of the Black Science Fiction Society. We had a blast.
Favorite Book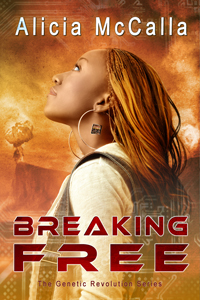 My favorite book, of course, is 
Breaking Free
 by Alicia McCalla.  I'm so excited about my debut novel.  It's got interracial romance, sex identity issues, racial issues, and lots of action.  The book released early but I've been so inspired by all the positive comments and growing readership.  I'm currently hard at work on another project that will release Fall 2012. It's an adult Urban Fantasy or Paranormal Romance called the 
Soul Eaters: Book One of the African Elemental Series
.  It's intense. I've got a paranormal serial killer, an African Goddess, hibiscus flowers, secret baby, and an interracial love story all mixed up together with African elementals.
Hildie, thanks for inviting me to share my favorite things.  I'm so excited about you and your work. Smooches! 
Alicia writes for both young adults and adults with her brand of multicultural urban fantasy, futurism, paranormal, romance, and horror. Alicia works as a school librarian at a metro Atlanta school system and enjoys spending time with her husband and son.  Visit www.aliciamccalla.com  to sign-up for e-updates or more information.