Ooh what's better than two Favorite Fives in one week!!!  Today I would like you to meet Tami Brothers'.  This totally cool chick is a friend from Georgia Romance Writers.  Very nice, personable and easy to love!  Enjoy her Favorite Five!!!
Thank you for stopping by Tami!!
Favorite Beverage
Oh man!  Right now I love my Diet Cokes.  I've tried several times to cut back, but after giving up my Cinnamon Dolce Lattes last December, it's harder to cut out the Cokes than I thought it would be.  Probably because I'm trying to drink just water.  Maybe I should come up with an alternate drink that tastes just as good.  Got any ideas?
Favorite Room in Your House
Hands down, my deck.  After having downsized recently, this is one of the few places where I can get a bit of "me" time. Although our yard is still a HUGE mess after having our five acres of trees thinned by a logging crew, I still have a pretty view of a small lake next door.  One of these days I'll be able to drag my sorry behind out of bed early enough to sit on said deck, drink a cup of coffee and watch the sun rise.  Well, maybe not.  I think the deck faces north.  I might have to turn my chair a bit.
Favorite Place in Your Home Town
The library.  When I was growing up, Trixie Beldon and Nancy Drew were my heroes.  I could only dream of being that confident and smart.  I just knew I was going to be a detective when I grew up.  Later in life when The Kid was younger, I'd take him to this very same library for story time or to play with the kiddie toys they have scattered around.  He LOVED it.  I'm a true believer that these little trips are the reason my teenager loves to read.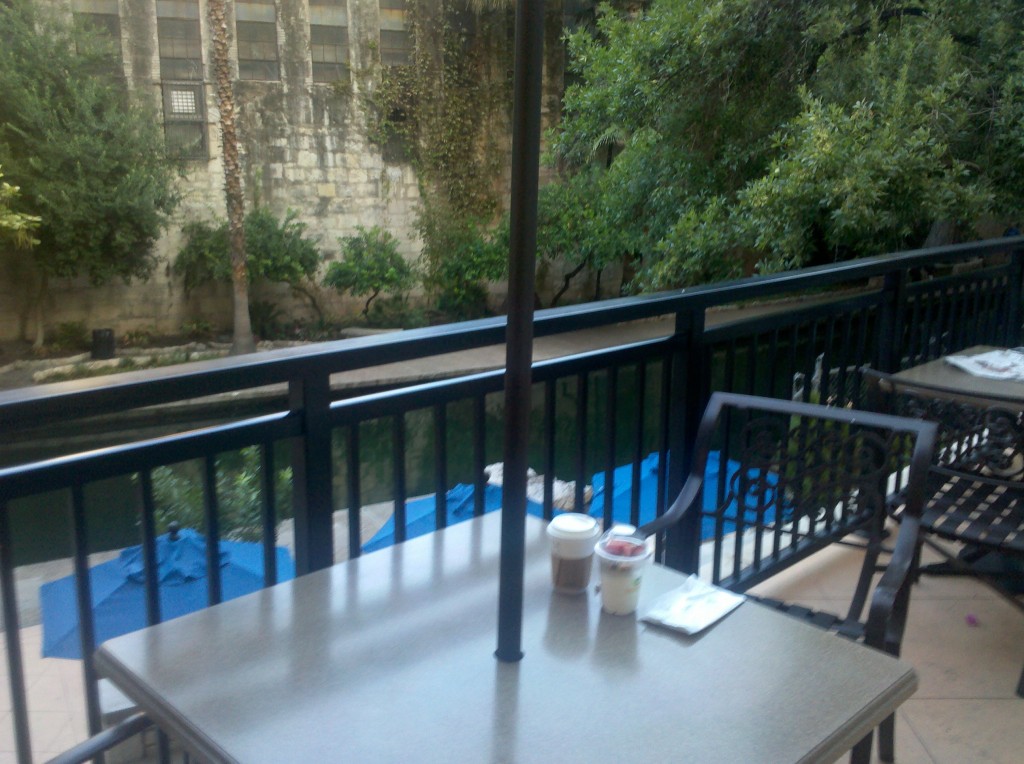 Favorite Outfit
I love a comfy t-shirt and a loose pair shorts.  I've been a casual kind of girl from the time I was in diapers and even though I have to dress for work in the office, when I get home I'm outa the hose faster than it takes Princess Bella to realize I'm in the house. Because I collect T-shirts everywhere I go, I don't have one particular favorite. But if I absolutely had to choose, it would be my Disney Grumpy shirt.  Hubby thought it was rather fitting when I got it.
Favorite Book
The book I've read more times than any other is Lucky's Lady by Tami Hoag.  Even though I'd read other romance books prior to this one, Lucky's Lady was the book that grabbed me by the throat and hit me over the head with the writing bug.  Although Tami Hoag has since gone deeper into the suspense genre, this story will always represent for me the perfect blend of romance, mystery, and the sexiest Cajun I could ever imagine.
Oh man. Now I've talked myself into reading it again. Wonder if I can get it on my Kindle yet?  Hmmmm…  Will have to check that out.
I want to thank Hildie for sharing a day on her blog. I've loved reading about all the other authors she's interviewed and am thrilled that she let me be a part of this great group.
~Tami Brothers ~
Will all-work-and-no-play keep Marianne from finding a great guy? Or will the pastry chef be in exactly the right place when opportunity walks through the front door?
In her Wildest Dreams Novella coming June 1st.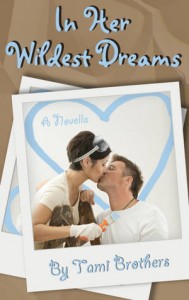 Blurb: How does an average, forty-something woman rationalize a short fling with one of Atlanta's Most Eligible Bachelors? By telling herself no one would ever know and since he's moving, she would never see him again. What could go wrong?