I met Laura at the RT Conference, she hosted my table during the Entangled Publishing party.  We played a ruthless games of spoons where I won a book.  I am pleased that this awesome author agreed to participate in the Favorite Five feature!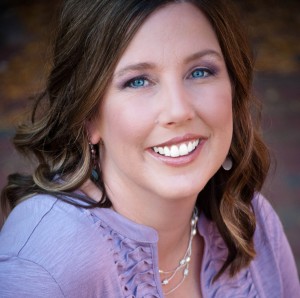 Laura's Favorite Five…
Favorite Beverage—I have two answers here! Favorite all-time beverage? Chocolate milkshake! Man, I love love love chocolate milkshakes! LOL Favorite everyday beverage? Iced tea! I live on the stuff!
Favorite Room in Your House—My bedroom. It's pale blue with a vaulted ceiling and a huge view of the Chesapeake Bay. So soothing and relaxing!
Favorite Place Where you Live—The little downtown of Historic Annapolis. Surrounded by the Chesapeake Bay and the Severn River and chockablock with eighteenth-century architecture and awesome shops and restaurants, the downtown always has an atmosphere that's both vibrant and relaxing! I just love walking around down there.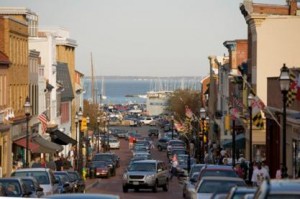 Favorite Outfit—I have a pair of super comfy and flattering jeans I almost live in. Paired with any V-neck T-shirt and a pair of cute leather flipflops, that's my daily writer's uniform! LOL
Favorite Book (Your Book or WIP of course)—Well, my favorite book besides my brand new contemporary romance Her Forbidden Hero with which I'm so very much in love (LOL!), would have to be the first five Black Dagger Brotherhood books by J.R. Ward. I almost can't pick which of the five would be my favorite, though Zsadist is my favorite of the five awesome heroes of those books! *grins*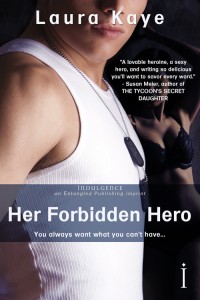 Website | Blog | Facebook | Twitter | Newsletter SignUp
Thank you Laura,  I recently walked the streets of Annapolis, it is pretty. I agree with you, I love jeans, milk shakes and totally adore Zsadist! I knew I liked you, we are kindred spirit sisters!!!  LOL