While I'm on vacation for most of the month of December, friends are filling in every week with a flash fiction piece in their favorite Romance genre. The challenge is for them to use the word "HOLLY" in some form in their piece.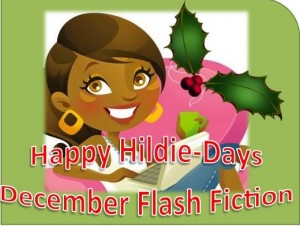 A Miracle for Andrew
By Tami Brothers
Hollie Sanders pushed the off button on her phone, pulled her headset away from her ear and lifted the book sitting on her desk.  Turning it over, she took in the sexy smirk on the author's face.  Andrew Monroe was a Scotsman through and through. Well over six feet tall, he was long and lean with jet black hair that always looked like he'd just combed his finger through it.  She had no idea how he kept his body toned with the many hours he spent in front of a computer writing the thrillers he was famous for.  He was a handsome devil that was for sure.
She still couldn't believe she'd found him a room. Sure, she'd said it wouldn't be a problem. But this was Christmas Eve. That anyone answered the phone was a surprise. That there was space available at a popular beach resort in Tybee Island, Georgia was beyond belief.  It was a good thing, too. The man needed to get away.
Damn Andrew's ex-wife for crushing his confidence.  Hollie wished she could say the break-up was a surprise. But she'd seen the writing on the wall the minute he had signed the contract for his first book. The woman had been spending money like it was endless before the ink was dry on his signature.
But as his literary agent, she'd tried to stay out of his personal business. Tried being the key word.  She'd had, of course, given him the push he needed to take this time away from the chaos of New York.  Maybe the tranquility of the ocean would be enough to spur his creativity and crush the yearlong writer's block he wouldn't admit to having.
When her phone rang again, she glanced at the caller ID and smiled. Teddy.  Her husband of forty years was making sure she kept her word and headed home before dark.  After disconnecting the call, Hollie logged off of her computer and grabbed her bag and coat.  As she bent to turn off the lamp sitting on her desk, her gaze landed again on the jacket of this year's best seller.
If anyone needed a miracle, it was Andrew Monroe. Maybe, just maybe, this was his chance. For his sake, she sure hoped so.
# # #
Curious about Andrew Monroe and whether or not his time at Tybee Island produced the much needed miracle?  Check out Babbet's New Beginning, my short story featured in the anthology Seasons and Seashells.  Oh wait! There are prizes, too.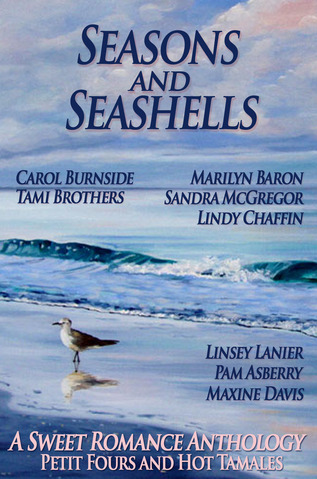 Wishing for a winter getaway to a warm, sunny beach but can't afford it? Escape with a sweet romantic short story instead. In celebration of the release of our new anthology, Seasons and Seashells, the ladies at the Petit Fours and Hot Tamales blog are hosting a month-long giveaway. Not only do you get eight different short stories by eight amazing authors FREE, we are also offering additional prizes. More prizes mean more winners. Simply fill in the information requested below and the winners will be announced on my website and at the Petit Fours and Hot Tamales blog on December 31, 2012.