I spent a couple weeks in Italy recently and spent a lot of time on trains and touring with my husband. I took note of the men and looked for sexy ones. (Research of course) I made it a point to see if I considered Italian men to be sexier than my local country boys.
These two guys were cruising the market in Padova, Italy.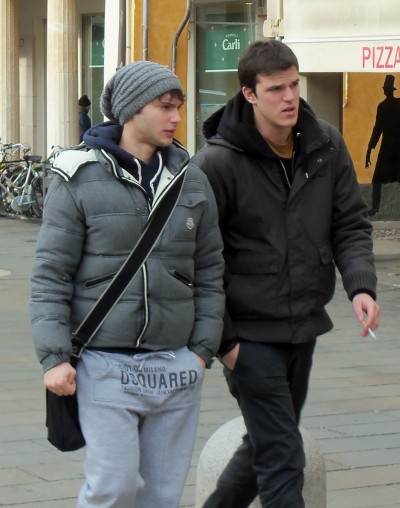 Personally I think "Sexy" is in the eye of the beholder, to me self-assured men are very attractive.  This Venetian male caught my eye, seems to have his stuff together doesn't he?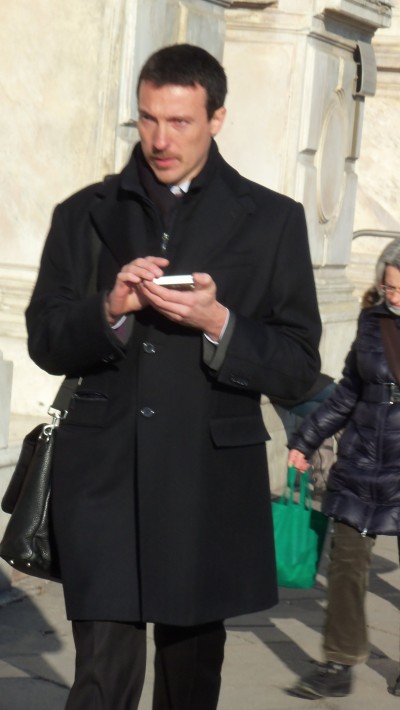 Then again, men who live for the moment are also sexy, because they don't care what people think and just grab a chance to 'carpe diem', what do you think of this older gentleman?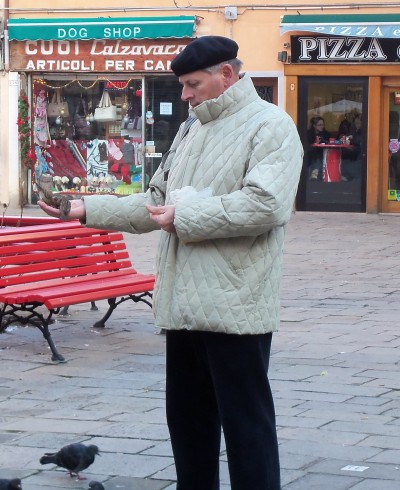 Well I think I found some cute ones, but my money is still on the American male.  Hmmm maybe I need to do some research!!