Many of you may know.  Or just a few are aware that I recently became a full time writer. I work from home now!  So I am going to share how my life has changed.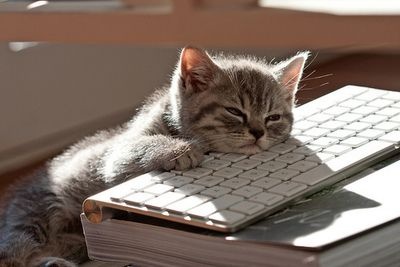 I used to wake up half an hour before hurrying the Chihuahuas to the backyard to go "potty" and then tossed them a snack before zipping out the door,
Now I wake up at 8:30 and shuffle to through the kitchen, watch the Chihuahuas go "potty" and then give them a snack and stare at them while they eat it.
I love it!  My life has changed so much!
I sit at my computer in the morning and do stuff… like you know…umm read emails, write stuff and clean and then I wander around looking for stuff that needs to be done and then I sit back down and facebook and blog and wait a minute that sounds like what I did at the office.
Well anyway, I meet friends for lunch now…there ha!  Something totally…wait I used to do that when I worked too.  Damn it!
Okay, I need to think about this…ponder on the changes in my life and get back to you.
Pssst!  Today I stayed in my pajamas all day…I never did that when I worked.  Well–hmm there was this one day… crap!
What recent changes are you making in your life?