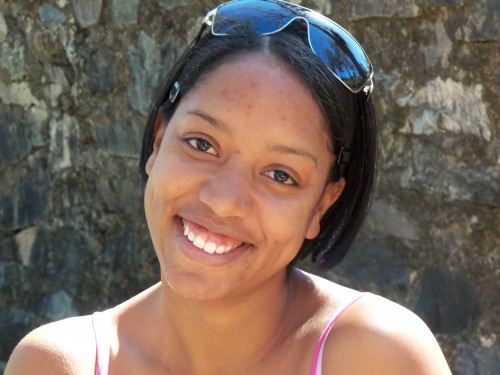 My youngest daughter, Veronica, just got diagnosed with Fibromyalgia and Behcets syndrome, both auto-immune diseases.  She's in a lot of pain and can't sleep most nights.
So I went to used book store, bought books to research the Fibromyalgia and suddenly began hurt all over.  The pains and aches that I considered a consequence of turning fifty are now flaring enough that I have been popping Naproxen like skittles, taking super-hot showers and buying those wrap around your joint thingamajigs. What the F…Hell?
I wondered if it was the reading or my prayer one night after she texted me upset and depressed over her pain.
Okay do you believe in the power of prayer?
I do, I really, really do.  Well not too long ago, I prayed possibly the stupidest prayer EVER!  I prayed that God allow me to take her pain.  I want her to have a normal  life of a newlywed and only twenty-six year old young woman.  I also prayed he heal her completely without having to send it to me, of course.
Aaaand so now I'm aching  so bad, I can't stand it.
I asked her how she felt today and she said amazingly a lot better, although still some pain, it had decreased a lot and she wondered if it could be the herbal bath soaks she was taking.
It could be…or could it be that my pain is a result of my prayer?
Or maybe I'm must old and paranoid?  Hmmmm