Today I am talking books.  I want to give a special 'hey there' to some authors who's writing made so happy that I'm an avid reader.  I hope you take the time to check them out too!
FIrst.  I read this book and was immediately pulled yanked into the story. OMG, it's a short one, but boy you'll never forget the imagery, the smells, the emotion.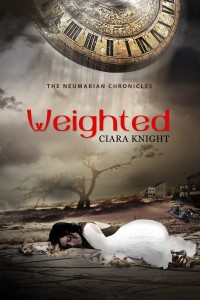 The Great War of 2185 is over, but my nightmare has just begun. I am being held captive in the Queen's ship awaiting interrogation. My only possible ally is the princess, but I'm unsure if she is really my friend or a trap set by the Queen to fool me into sharing the secret of my gift. A gift I keep hidden even from myself. It swirls inside my body begging for release, but it is the one thing the Queen can never discover. Will I have the strength to keep the secret? I'll know the answer soon. If the stories are true about the interrogators, I'll either be dead or a traitor to my people by morning.
Weighted by Ciara Knight
This book was a definite 'can't put it down', You won't be disappointed!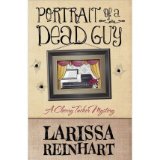 In Halo, Georgia, folks know Cherry Tucker as big in mouth, small in stature, and able to sketch a portrait faster than buckshot rips from a ten gauge — but commissions are scarce. So when the well-heeled Branson family wants to memorialize their murdered son in a coffin portrait, Cherry scrambles to win their patronage from her small town rival.
Portrait of a Dead Guy by Larissa Reinhart
Now when I picked up this book, the last thing I expected was to get sucked in until the last page, but let me tell you it was worth staying up late for.
As the son of a serial killer, homicide detective Thomas "Veck" DelVecchio, Jr., grew up in the shadow of evil. Now, on the knife-edge between civic duty and blind retribution, he atones for the sins of his father- while fighting his inner demons. Assigned to monitor Veck is Internal Affairs officer Sophia Reilly, whose interest in him is both professional and arousingly personal. And Veck and Sophia have another link: Jim Heron, a mysterious stranger with too many answers… to questions that are deadly. When Veck and Sophia are drawn into the ultimate battle between good and evil, their fallen angel savior is the only thing that stands between them and eternal damnation.
Envy by J.R. Ward
Now to my next books.  My TBR Queue is not short, but these are my next three books.
1.  Crossroads by Wm. Paul Young
2. Lowcountry Boil by Susan M. Boil
3. Saving CeeCee Huneycutt by Beth Hoffman
What are you reading now?  What's on your list next?