Hey There Blogging Buds!
I'm ready to hit the road running this week, so much to do.  So much to do!  It's not just me, my friends seem to be super busy with all kinds of stuff on their plates.  I'm going to share news today…
NEED Donations of author baskets or giveaways.  Ciara Knight and I are attending RomFest in Gatlinburg, TN June 20-23, 2013.  We will be hosting an event during RomFest called SteamyWest and we need door prizes to give away.  If you'd like to donate an author basket that you'd like to send to us, or bring it to GRW Meeting, let me or Ciara know!!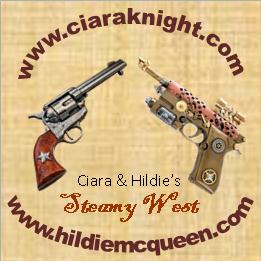 Coffee and Conversation – Lindi Peterson, Sandra Carlisle, Ciara Knight and I are participating in a two state tour stopping in different coffee shops.  We will be reading from our latest publications and afterwards we will be doing a book signing.  Door Prizes, giveaways and dessert will be provided by the authors.  Two locations have already been booked, hope to see you guys there.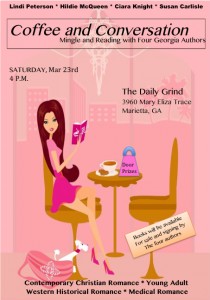 Saturday, March 23rd at Daily Grind, Marrietta, Georgia 4:00 p.m.
Saturday, March 30th at Inner Bean, Augusta, Georgia 2:00 p.m.
More locations to be announced
!!!Blog coming soon too!!!
New Release!  Check out Wendy Russo's new book, January Black – Available now on Amazon and Barnes and Noble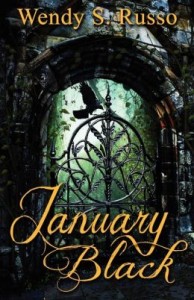 As the son of The Hill's commandant, sixteen-year-old Matty Ducayn is expected to conform to a strict, unspoken code of conduct. Small acts of defiance over years—such as walking on the grass—have earned him a reputation for being unruly. When sarcastic test answers finally get Matty expelled from school, King Hadrian offers him a diploma if he can answer a deceptively simple question.
What was January Black?
The challenge takes Matty, and his girlfriend Iris, beyond The Hill's walls and tightly controlled media into a gritty world kept in check by riot police. There, the young couple follows a path through old books and clandestine news pages that becomes a collision course with a deadly royal degree.
As he realizes he's been set up to fail, Matty must make a choice: walk away from the challenge with Iris and his life. Or call the king's bluff.
Literal Addiction Blog.  Are you addicted to paranormal reads?  I recommend this awesome blog Literal Addiction.  Not only is it edgy, but the girls, Jen and Chelle (below with me), who run it are beautiful and very sweet too!  I had the privilege of meeting the besties in St. Augustine's Olde City New Blood Conference. A conference that I totally recommend by the way!  Jennifer Morris is awesome!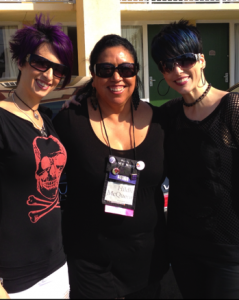 Vanilla On Top!  My dear pal C.J. Ellison has a best-seller!  Woo Hoo!!  If you haven't bought it yet, run!!  Buy it!!  Amazon Link here:  Link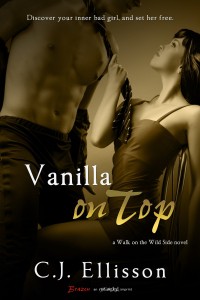 Discover your inner bad girl, and set her free…
Heather Pierce is done being a wallflower, both personally and professionally. Desperate to live a different life for one night, she attends a speed dating event. Maybe here, anonymous unless she chooses otherwise, she can become someone new. When a man way out of her league sits across from her, Heather gathers her courage and takes charge of what she wants, secretly fearing he won't desire the real person she's desperate to hide.
Top acquisitions officer and international playboy Tony Carmine is about to close the biggest deal of his career. But then he meets Heather at a speed dating event…and discovers losing control may be exactly what he needs. Her blossoming sensuality occupies his every thought, consuming him with the need to possess the most intriguing lover he's ever encountered—until he walks into the boardroom and sees Heather on the other side of the negotiating table. 
Are you keeping busy these days?  What is your current project?