**All of these are short stories, ranging from 4K – 8K words ** Click on Cover to Order
Highland Temptations Series!
Highlander Conor McDougall takes Victoria Westcott captive after raiding her English home and killing her cruel husband. Not welcome by his clan Victoria sneaks into Conor's private chambers to convince him to take her with him to battle not understanding she may be in for a fight of her own.
How far is Cailyn McDougall prepared to go in order to stop a war between the English Captain Jamie Westcott and her clan. The answer becomes apparent when he challenges her with not only his words, but his kisses as well.
When Conor McDougall is delayed at battle, Victoria Westcott decides to go to him, disguised as a whore. Torn between allowing her to return to England or keeping her for himself, Conor decides one more night with her will make things clear.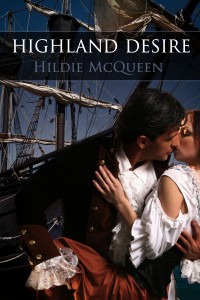 Highland Desire

Captain Jamie Westcott, not one to wait, advances on the McDougall clan with one plan, to rescue his sister. But upon seeing Cailyn McDougall again, can he leave her behind?
Highland Grooms Set
Forced to marry a hysterical Lisbeth McNeil, Dugan McDougall decides to put off consumating the marriage. When Lisbeth notices the attention Dugan gets from the single clanswomen, she decides to entice her husband not just into their bed and but her body as well.
Meagan McDougall's Laird husband Calum exudes tremendous power as leader of the clan. But in bed, he maintains a distance from her. Meagan takes matters in hand and sets out to break Calum's aloofness in their bedroom.

Ian McDougall's father is dying; his future is set as the new laird of the Northern McDougall's. With an upcoming marriage that secures an alliance to a stronger clan, and the imminent threat of attack from clan Campbell, it is the wrong time to fall in love. Especially with the stunning lass, Ailios Connery, who is not his intended.
Lachlan McDougall's charge is easy. Fetch his brother's betrothed, Claire McLean, and bring her to their keep. But the beautiful feisty woman has other plans. She wants Lachlan. Unable to fight against the attraction between them and her plan to seduce him, Lachlan succumbs.