I was tagged by the incredible Alex J. Cavanaugh to post How to be Happy in Five Easy Steps.
So here I go!!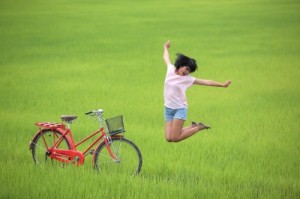 1. Live by the Golden Rule. Treat others as you would like to be treated.
2. Give Freely without expecting anything in return.
3. Never put your husband(wife) down.
4. Live a thankful life.
5. Relax.
What makes you happy??  Share and I'll pick one commenter for a swag pack!