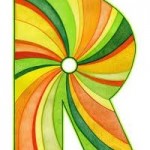 The Romantic Times Conference 2012 in Chicago, IL!!!
What stood out to me at the RT conference?  The people that I'd not met in person, but had spoken to via email for years.  It was the best part of RT for me!!  Ciara Knight and I left from Atlanta with a twinkle in our eyes at the prospect of spending a magical week in Chicago amongst the best of the best!
(L-R) Kendall Grey, Elizabeth Cheryl, Lynn Rush, Cole Gibson and Joanne Brothwell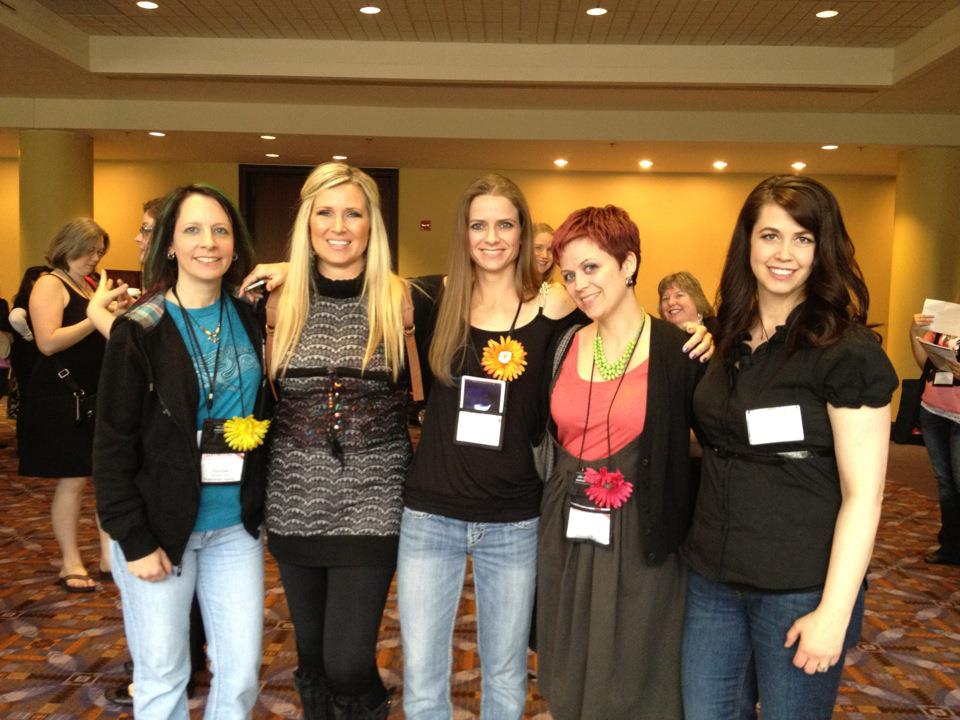 Amoungst the Writers I got to know well were Elizabeth Cheryl, Aaron Ritchey, Jordan Rose, Joanne Brothwell, Lynn Rush and Cole Gibson.
(L-R) Hildie McQueen, Ciara Knight and Jordan K. Rose (CMP Writers in Chicago Tavern!)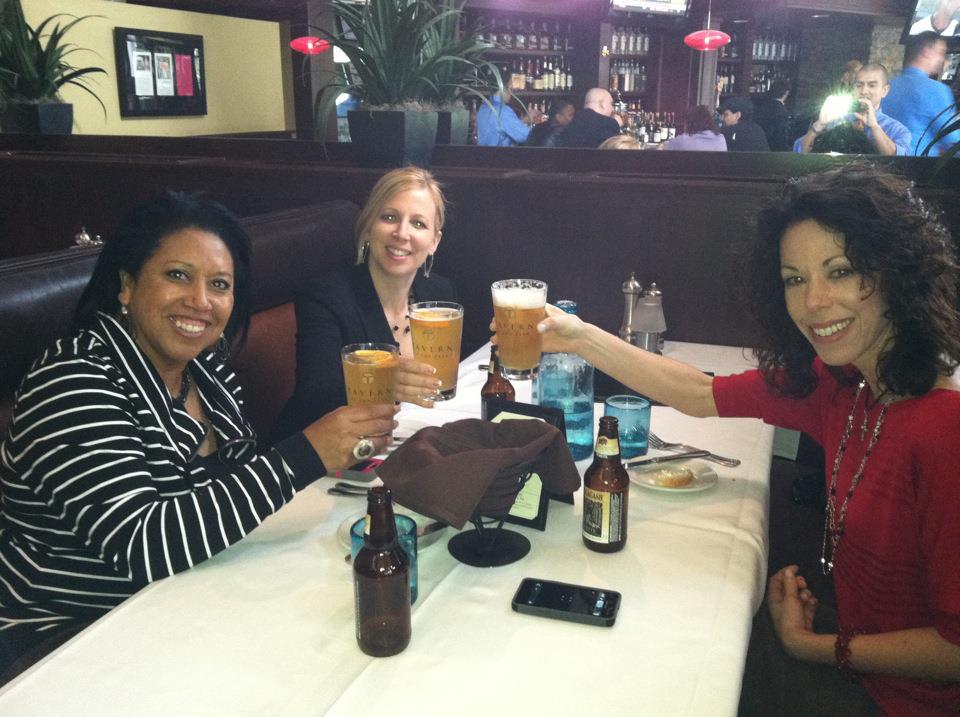 I also shared elevators or stood in line with Joanne Fluke, Charlaine Harris, Molly Harper, Jeannine Frost and Lisa Kessler! I was in the same room signing with Ann Rice!!  JR Ward!!!  Susan Elizabeth Phillips!!! to name a few!!!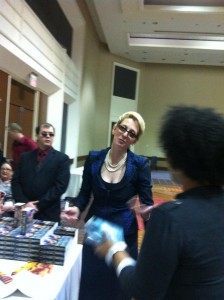 During the two book signings, my table partner was Marliss Melton, Military Romantic Suspense best selling author.  I introduced my self to Angela Knight and Kerrelyn Sparks!  Oh yes and of course there were short but exciting exchanges with Mr Romance 2011!
The Nightly parties were awesome, unfortunately I ran out of steam so missed the last few! Note Hip Hop Hildie and Ciara below!!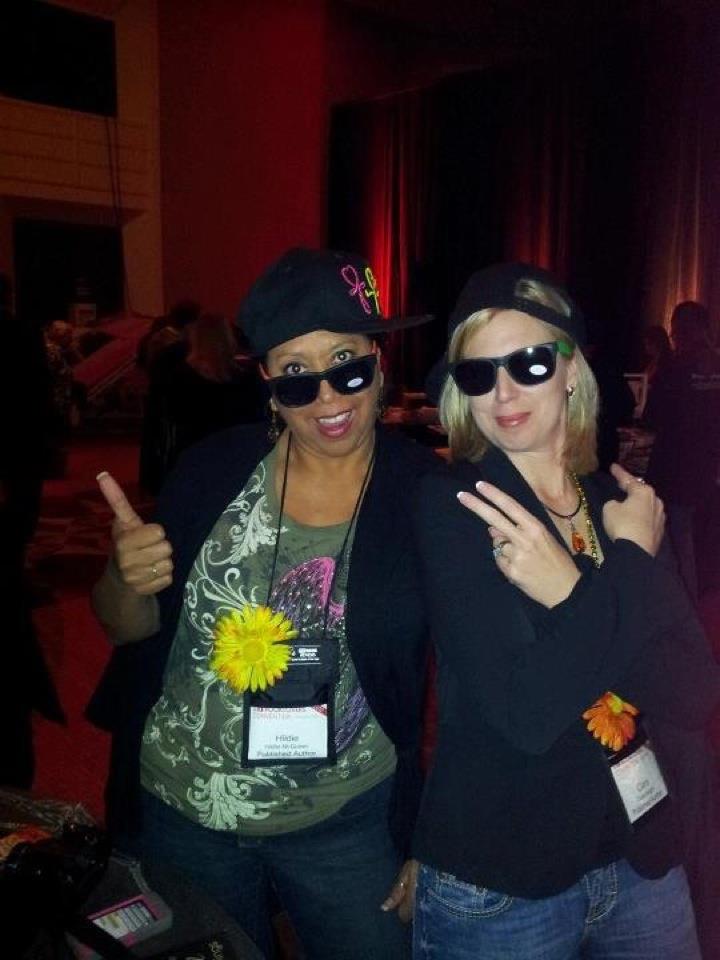 I can't forget to mention the men of RT!  The cover models were not just gorgeous, but very nice and friendly.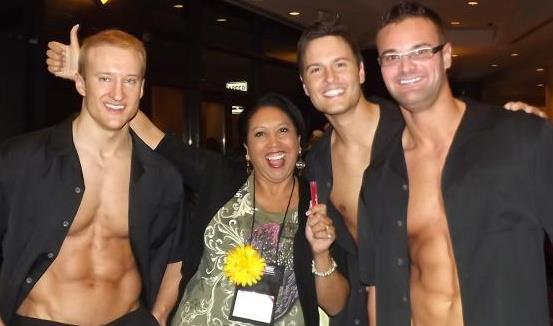 I simply adore Kevin O'Brien now, he is an amazing person, we just clicked!