Every Wednesday, you'll get to meet a writer friend of mine and they will be sharing their five favorite things.  I hope this weekly feature energizes you to get to know these writers better.
Pat Lee is a fellow Crescent Moon Press author.  Pat has graciously agreed to share her five favorites today!
Favorite beverage: The scales are almost evenly matched between dark roast mochaccino coffee or wine, but I'd have to give it to wine. Namely red. My favorite is Magnotta French Blend Red but I am also partial to Merlot. Yummmm. (Merlot has my vote)
Favorite room in my house: That one is easy. It's my front room. One of the first I redecorated when we bought our house. It has one feature wall that's a dark raspberry color and the others have a three color wash of soft apricot. The bay window we had put in last year has a thick foam pillow so our three cats can look out and watch over their domain. All that's missing is the fireplace.
Favorite place in my home town: Now, since I've moved a lot, I don't necessarily have a 'home town.' However, one spot I like where I currently live is a beautiful look-out that you can see quite a ways and at times it can be very peaceful. (sounds beautiful!)
Favorite outfit: Hmmm. Don't really have an outfit, per se. What I really enjoy wearing are a pair of boot-cut jeans, black sweater and my cowboy boots.
Favorite book: My WIP of course!! Which is book two in the Daughters of the Crescent Moon Trilogy. However…."Master of the Game" by Sidney Sheldon, runs a close second. Sidney is also my favorite author. Master is an awesome book about overcoming the odds and a fantastic book on revenge! I highly recommend it to everyone.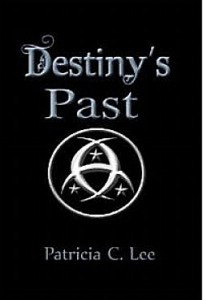 Patricia (Pat) C. Lee
Feel the fire…believe in the magic