I'm At  A Conference…Now What?
The first writer's conference I attended was Moonlight & Magnolias in Atlanta, Georgia.  I walked around in circles.  No kidding that's what I did.  I went from my hotel room to a workshop to the Goodie Room, grabbed swag and hurried back to my room.  I was like a squirrel preparing for winter.
The entire time, I was too scared to talk to anyone, the multitude of people and activities overwhelmed me and my feet were throbbing.  A great thing did happen at this conference, Ciara Knight noticed my inner beauty took pity and talked to me.  Maybe she needed me to stop circling because I was making her dizzy, but nonetheless her kindness helped me make it through the conference.
Ladies and gentlemen, after attending several more conferences, I am still walking in circles, but now I know to wear comfortable shoes so my feet are not hurting as much.
While in no way as qualified to give conference attendance advice, I will share what I have learned.
Guess what? Everyone is also walking in circles.  It's best to find a good spot somewhere in the hotel, make that the safe place you and your friends can rally whenever someone feels overwhelmed and needs a break. If you are going solo, this is especially helpful, go to a corner and name it yours. Believe me it helps to find a 'favorite' familiar spot to rest.
Networking is the name of the game.  Classes, workshops, book signings…yeah, yeah.  What you get the most out of at writers' conferences, is getting your name out and meeting people.  SO talk to people.  What?  You're shy?  Then wear a button that says "Ask me about my hero's fetish" or "Ask me who I just killed."  You get the gist, believe me writers are nosy people, they will ask.
Bring tons of business cards with your name, latest book title, web/blog site address and email address.  Give them to everybody, even the lady whose toe you run over with your luggage in the elevator.  If you attach a mint or gum, they will love you!  They are super inexpensive at VistaPrint.com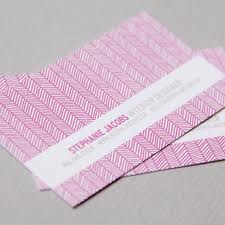 Write!  Yes that's correct, I'm telling you to make time to write.  The best thing about a conference is that you are surrounded by writers and the air is charged with creativity. It seeps into you and energizes the urge to write!  So take time to write before crashing for the night, or during a break. Keep you centered.
Lastly, Take Pity.  If you see someone walking around in a circle, invite them to your 'safe place' and have a cup of tea or a diet coke with them.  Share with them, you may just make a friend for life, like I did.
Any advice y'all want to add?
Hildie McQueen And Ciara Knight attended Romfest 2012 in Gatlingburg, Tennessee and will be attending Moonlight and Magnolias in Atlanta, Georgia
Hildie will also attend Authors after Dark, in New Orleans and Put Your Heart In a Book in Iselin, New Jersey this year!